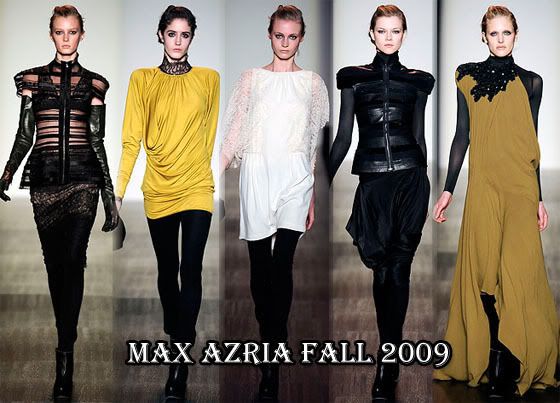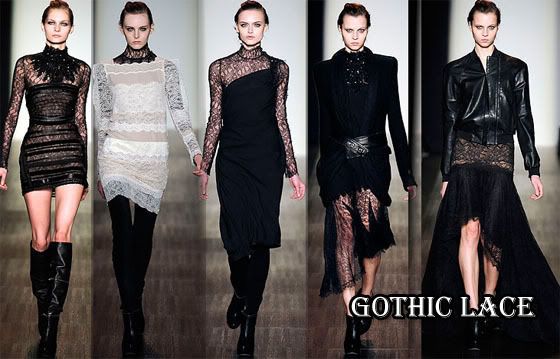 Maz Azria's Fall 2009 was a dark, yet romantic collection.

The fluid draped dresses were toughed up with turtlenecks, Gothic lace, leather gloves and cut-outs. Some pieces had the Balmain-esqe shoulder padding we had seen earlier at the

The design duo presented lace bodysuits, suede leggings, mini dresses, long billowing gowns and leather jackets.

The collection had a Lara Croft type feel to it, with all the turtleneck bodysuits, which tells me that Angelina Jolie may have been their inspiration for this collection.

Black dominated the colour palette, but mustard, white, cream, plum and forest green were also presented.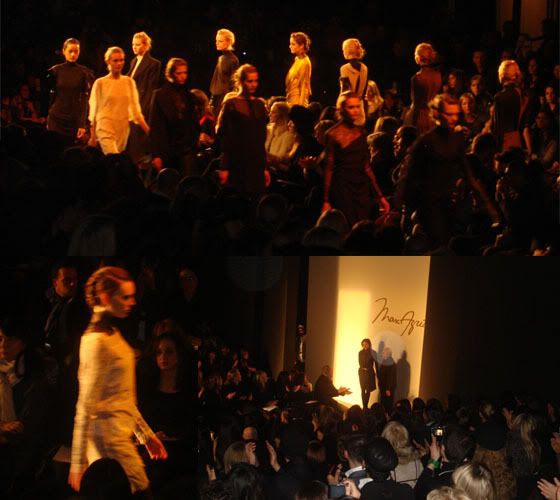 Here are a few of my pictures.

Rachel Bilson wore a raspberry pink Max Azria Spring 2009 one-shouldered dress, which was a gorgeous colour on her. I could have done without the tights, but it's cold in New York so I will let her off.

Alicia Keys arrived wearing a black coat, with her Armani Privé Fall 2007 heels which she wore later in the night to the Armani 5th Avenue store opening.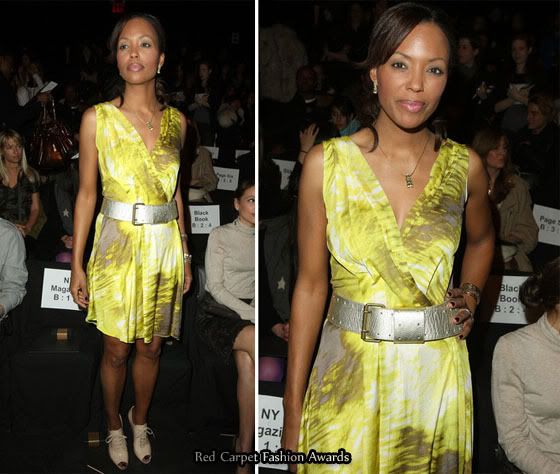 Aisha Tyler is so incredibly tall, she's taller than me, and I am 5ft 11in.

She is also even more beautiful in real life. TV doesn't do her enough justice.

She braved the cold and went sans tights to wear this tropical summery Max Azria Resort 2009 dress, with beige peep-toe lace-up booties.

I'm not crazy about the belt though.

Keisha Whitaker wore a gorgeous cap sleeved Max Azria Spring 2009 taupe coloured dress, which looks divine against her skin. She wore her dress with ruby pumps, and her hair swept to one side.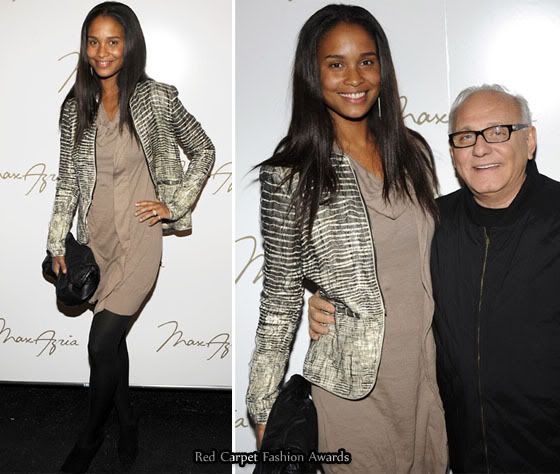 Joy Bryant was of course there.

Tinsley Mortimer quite bizarrely arrived wearing a hot pink Alexander McQueen Spring 2008 draped dress with a black waist belt. She wore her dress with

YSL

heels and

Chanel

purse.

I really dislike her bangs.