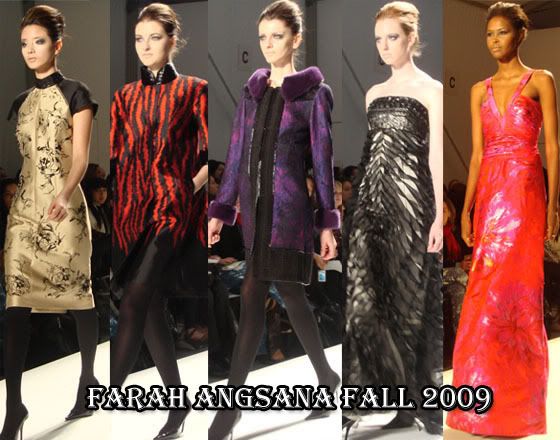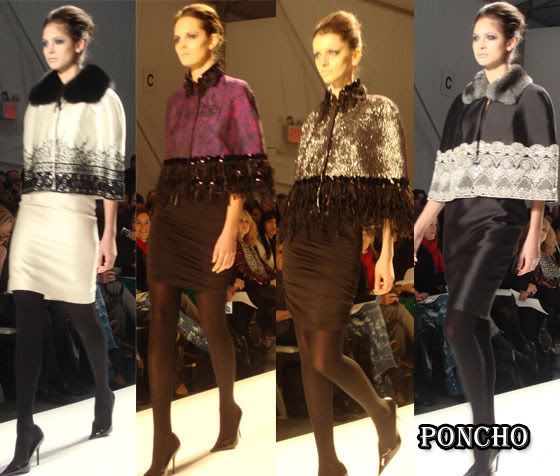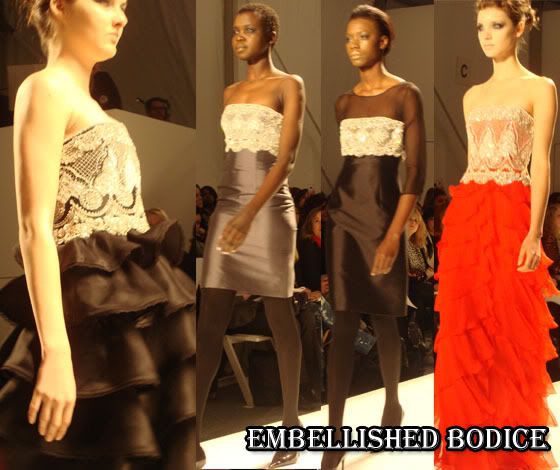 Farah Angsana

was the first of 3 shows I attended today. It was a 9am start, but I was glad to be awoken by this Fall 2009 collection of stunning pieces.

I expected to see fabulous gowns and couture designs, but I was absolutely blown away by what I saw.

The tailoring and attention to detail was exquisite, from the embroidery to the embellishments, which I really appreciated seeing the show live.

The colour palette consisted of golds, bright reds, purples and silvery blues.

I loved the poncho's which were embellished with either with feathers or intricate silver embroidery. The collars were also decorated with either feathered or fur.

My pictures of the Swarovski embellished bodices really do not do Farah's work justice, as they were spectacular. That red gown has to make the red carpet.

I hope Kellie Pickler, who was in the front row, was paying particular attention to the red carpet gowns. Everyone was more breath-taking the last. My favourite was the black, gold and red strapless gown, with a skirt that was inspired by dragon scales.

This was a truly magnificent collection, and I can't wait to see them on the red carpet.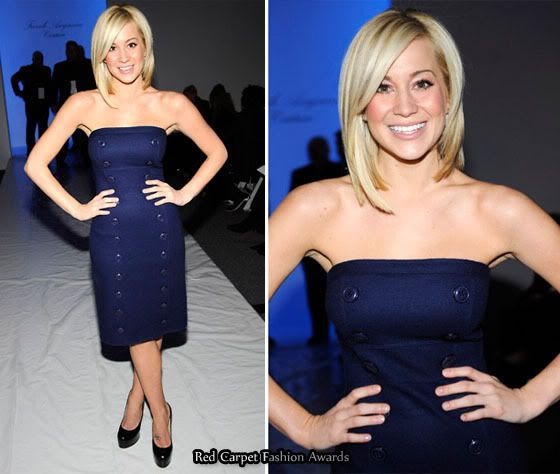 I will guess the Kellie Pickler has been reading my blog, because the ghostly make-up has disappeared, and today she was looking more like her usual beautiful self.

She wore a stunning navy blue strapless dress, with dual button detailing. She wore her dress with YSL Trib Two's.

I also attended the Carolina Herrera show (♥♥) and the Carlos Miele show (♥♥) which I will blog about when I get back tonight.