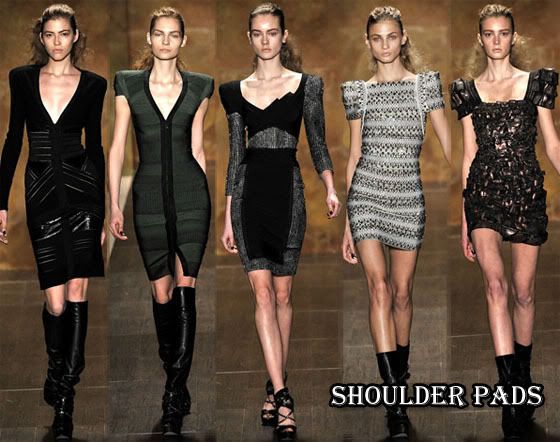 At the Hervé Léger by Max Azria Fall 2009, I witness models falling on the runway. As funny as it may appear, it really is an uncomfortable experience. The whole of the Promenade took a sharp intake of breathe, as the models fell, then got up and continued to walk the runway.

You would think that bandage dresses don't have anywhere else to go, but Max Azria had many ideas.

Most of the bandage dresses were updated with square shoulders, which gave them an 80s feel, and made me think of the Balmain Spring 2009 collection.

The rosette details of the previous Fall collection, were replace with leather and metallic panel detailing.

The plunging dress was the style most used, but there were also halters, criss cross halters, square neck and one-shouldered dresses.

My favourites were the black eyelash fringed dress, purely because of the way it shimmered down the runway, and the silver embellished dress with the square shoulders.

It was way too far away from the celebs to see them up close, as the place was packed, but Lucy Liu was very much in the spotlight. The camera crews went crazy for the A list star, which is not surprising as she looked hot in a black

Herve Leger

bandage dress.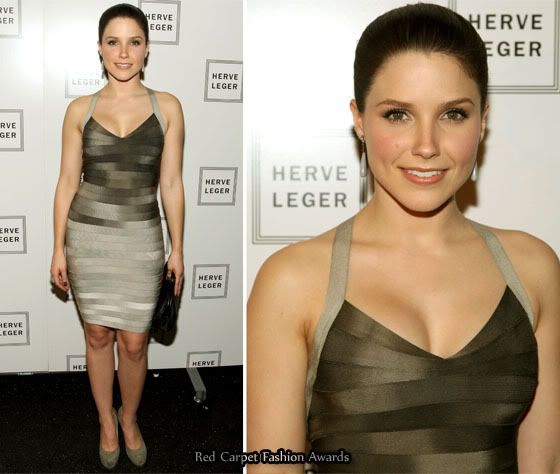 Sophia Bush, The Queen of Fall 2008 Fashion Week was absent from the Spring 2009 shows, so I was happy to see her in what was her second show of the week.

She looked gorgeous wearing a striped grey Herve Leger dress.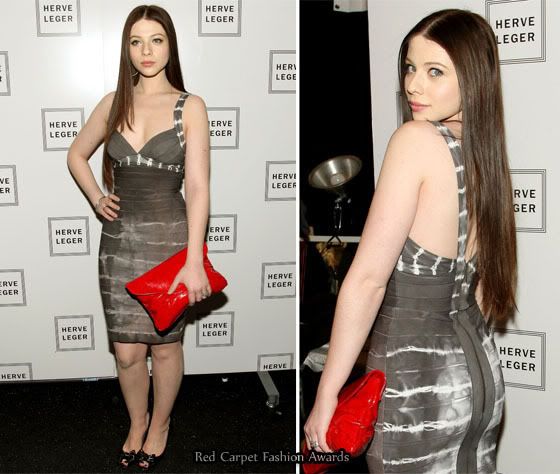 Michelle Trachtenberg carried a big large red clutch, with her grey tie-dyed

Herve Leger

dress.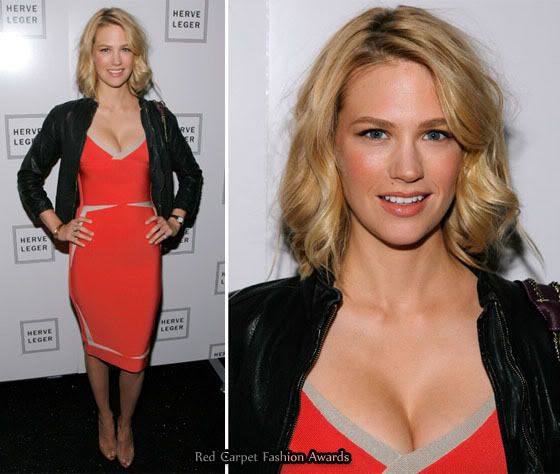 January Jones opted for a nice brightly coloured Hervé Léger by Max Azria Spring 2009 mini dress, with a black leather jacket.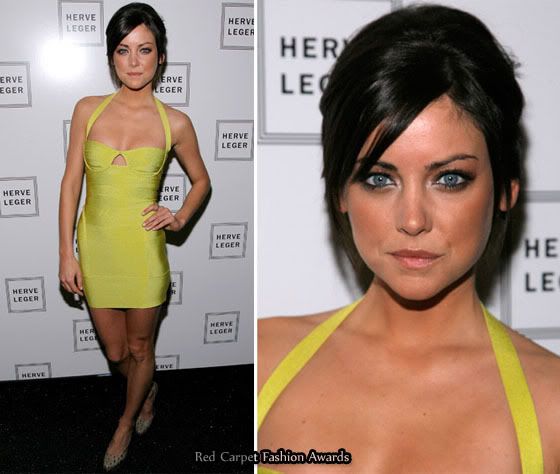 Jessica Stroup opted for a lime green

Herve Leger

dress, with a keyhole detail.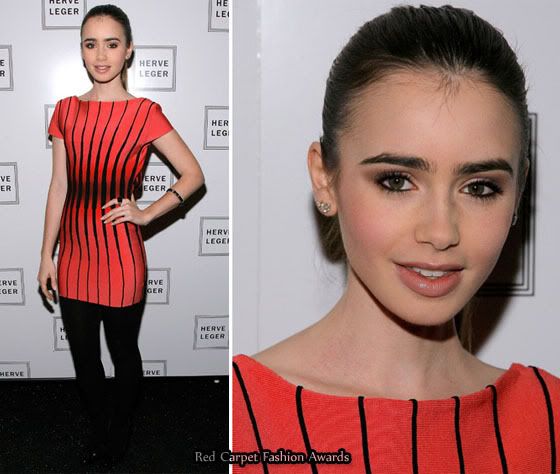 Lily Collins wore a coral and black striped Hervé Léger by Max Azria Spring 2009 dress.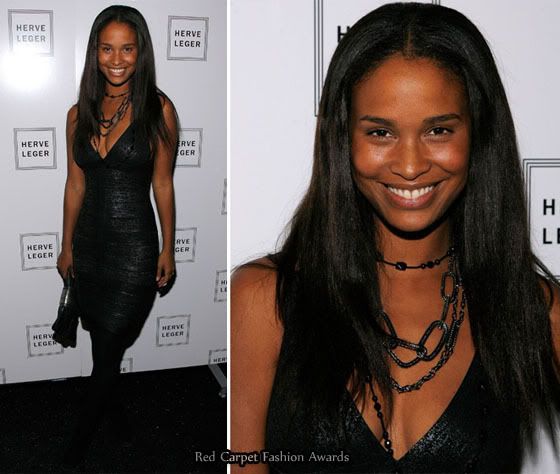 Of course Joy Bryant was there wearing a black

Herve Leger

dress.