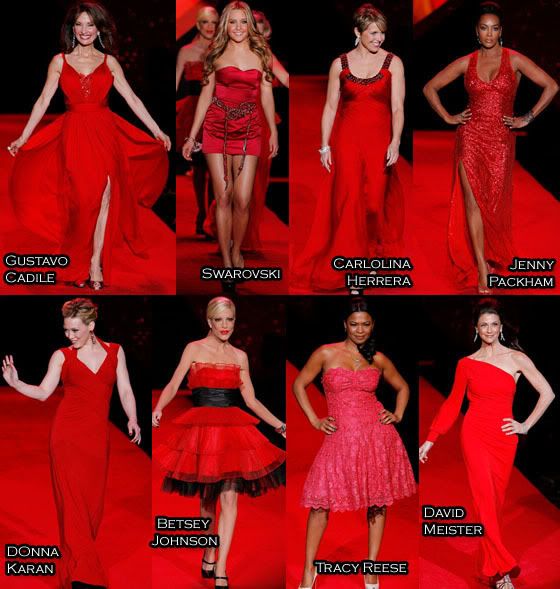 Happy Valentine's Day y'all.

Unfortunately my plane did not land on time yesterday, so I was unable to attend the Heart Truth's Red Dress Collection 2009, which is a huge shame, because it looked like a lot of fun.

Celebrities including Susan Lucci, Katie Couric and Hilary Duff, who walked down the runway in sexy red dresses. The event has been staged since 2002 to help highlight awareness of heart disease, which has been acknowledged as the number one killer of women in America.