"Two Lovers" Screening, New York
I continue to be baffled by Taylor Momsen. She is such a pretty girl, but she hides behind that think eye make-up and blunt bangs.
The dress is quite short, but she is old enough to get away with it.
Her all black look is contrasted with a pair of neon pink Alexander McQueen Heart peep-toe pumps.
"Crips And Bloods: Made In America", LA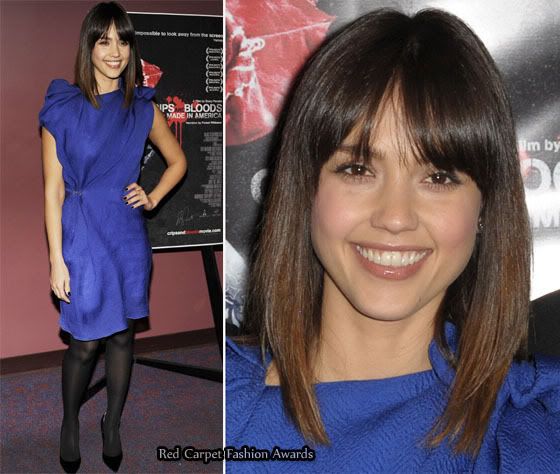 Jessica Alba wore a gorgeous blue asymmetrical stamped cloqu̩ silk Lanvin dress with hook Рeye waist gathering.
I am loving the look, but the tights and Dior kills don't quite work with this dress.
"Happy Tears" Press Conference, Berlin Film Festival
Demi Moore wore a navy and white polka dot Michael Kors Spring 2009 dress with red heels.
This is a non fussy clean look, which suits her perfectly.
"Happy Tears" Premiere, Berlin Film Festival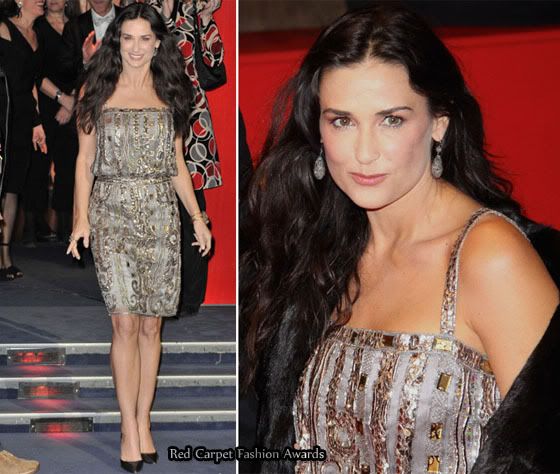 She then upped the glamour for the premiere, wearing a silver Escada Pre-Fall 2009 cocktail dress column dress, which had beautiful Indian hand embroidered detail with Sergio Rossi heels.
Forever Enthralled, Berlin Film Festival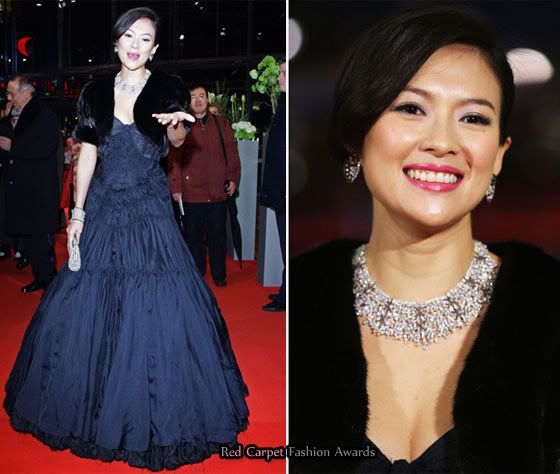 Zhang Ziyi dazzled in a Gothic-esqe Zac Posen Fall 2008 gown, with a poufy skirt.
She was iced-out with stunning jewels, but she kept warm with a cropped black jacket.
Unveiling of Southwest Airlines' SI One Airplane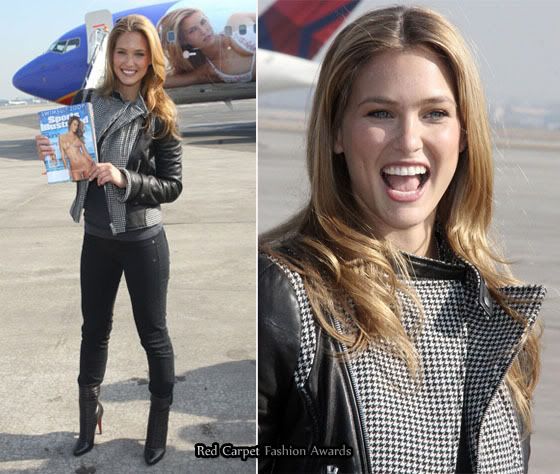 Bar Refaeli looked hot wearing a Balenciaga leather and tweed biker jacket with black skinny jeans and pleated Christian Louboutin booties.
"Notorious" Premiere, Berlin Film Festival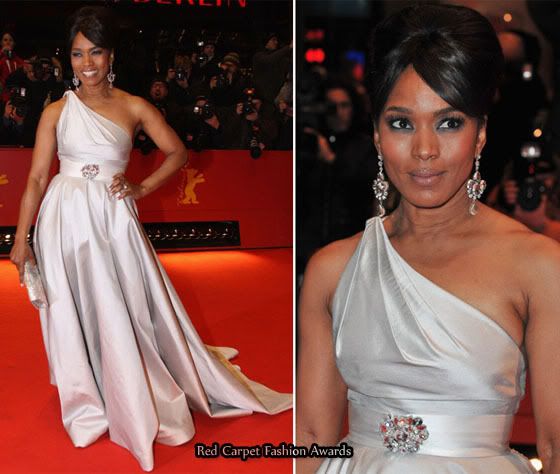 Angela Bassett could quite easily pass off as Kerry Washington's mother, or older sister.
Like Kerry, Angela oozes a graceful elegance on the red carpet.
She wore a stunning silver asymmetrical gown, with a pleated bodice an a jeweled brooch on the waist.
Cheri Premiere, Berlin Film Festival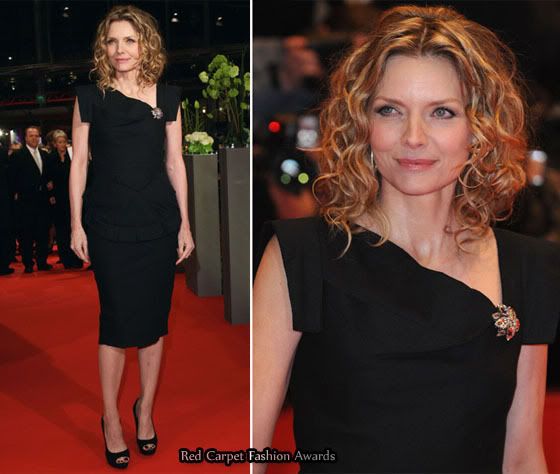 With her sexy tousled and black RM by Roland Mouret dress, Michelle Pfeiffer looked simply stunning.
I loved the dress asymmetric neckline and the jeweled brooch.
An effortlessly glamour look for the legendary actress.