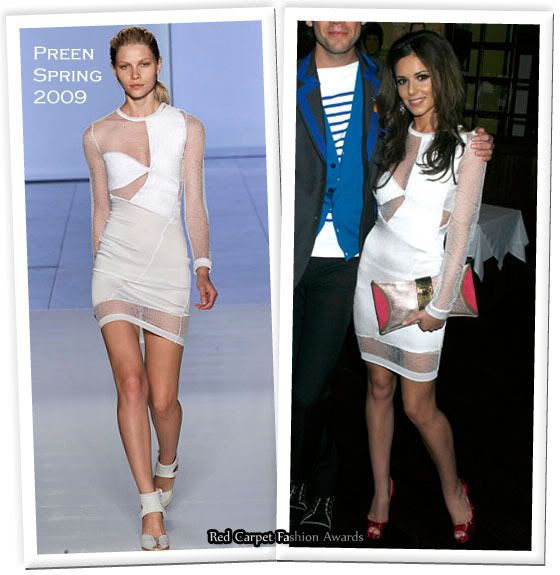 We saw Cheryl Cole arrive in LA last week, and it looks like she was not only in town for meetings with TV executives, but also to attend some
Grammy
parties.
I am a big fan of Cheryl's, so I am going to say this as delicately as I can. This Preen Spring 2009 dress is hideous on her. She is so much better than this.
The white mesh dress with strategically placed opaque material, is – for me – a runway dress. I think anyone would struggle to pull this off.
What's also not helping Cheryl, is her bronze and pink clutch, which does not work with the dress.
The saving grace are her fuschia pink
Christian Louboutin Very Galaxy platform pumps
£725.
Source
&
Source