Gwyneth Paltrow appears in the March 2009 edition of

Elle UK

wearing a

Dolce & Gabbana

ensemble, which consisted of a black satin jacket with voluminous sleeves and black and white polka dot shorts.

Her her very candid interview, she talked a little about her marriage.

On never appearing in public with her husband: "It doesn't behoove us to be a public couple . . . He certainly doesn't want to be that. We've never ever walked down a red carpet together, we never will. If people think that that means we're not together, then – ha ha ha! – so be it."

On her goody two-shoes image: "I'm probably less square than people think. I never get drunk to the point of throwing up. But I get very talkative."

On a blogger accusing her of looking like prostitute wearing a white strapless Stella McCartney dress: "People don't realise, sometimes you wear a dress because your friend made it."

On her style transformation: "I just got out of sweatpants, out of mummy mode. I love fashion , but when you're breastfeeding and you're a stone-and-a-half overweight, it's demoralising to try to wear good clothes."

On what prompted her to chop her famous waist length hair last year: "My hairstylist, an old friend, was brushing my hair and I was like, 'F*ck this hair! Cut my hair."

You will notice that Gwyneth wore the white Balmain tuxedo jacket below, to the Entertainment Industry Foundation Gala this week.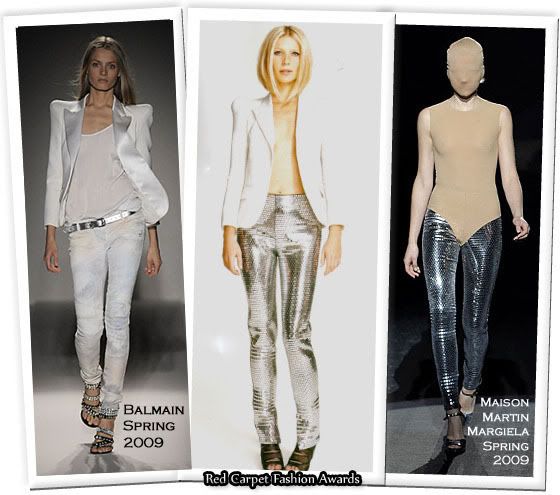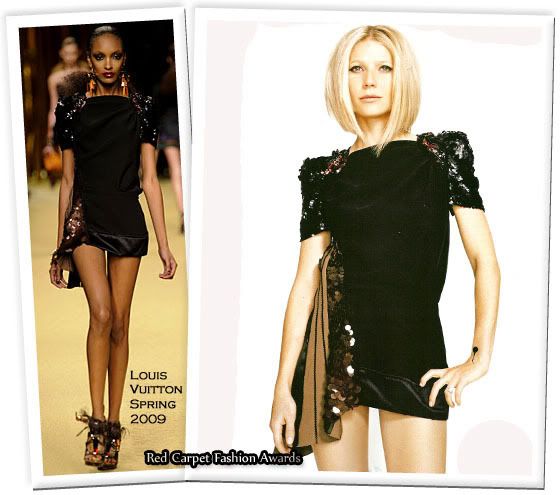 Source