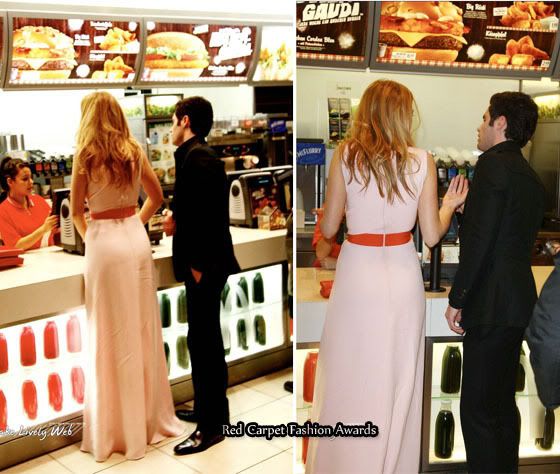 On season 6 of Sex and the City, do you remember at the end of episode 88 when Carrie Bradshaw and Aleksandr Petrovsky end up in McDonalds whilst she wears gorgeous pink Oscar de la Renta dress?
Well Blake Lively and Penn Badgley recreated that moment, as they discussed if they should supersize their meal, at the counter of a McDonalds in Berlin last night.
She was still wearing her perfect pink Oscar de la Renta gown, which she had worn to The Private Lives of Pippa Lee premiere.
I think Ling said it best when she said, "What a waste of a perfectly nice dress."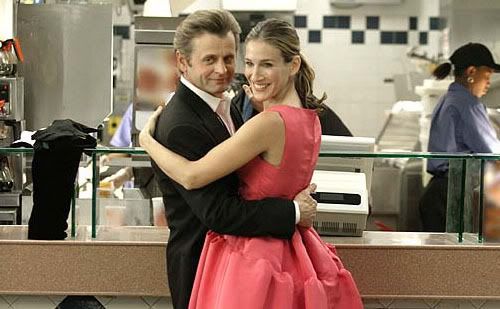 Thanks MissTuesday