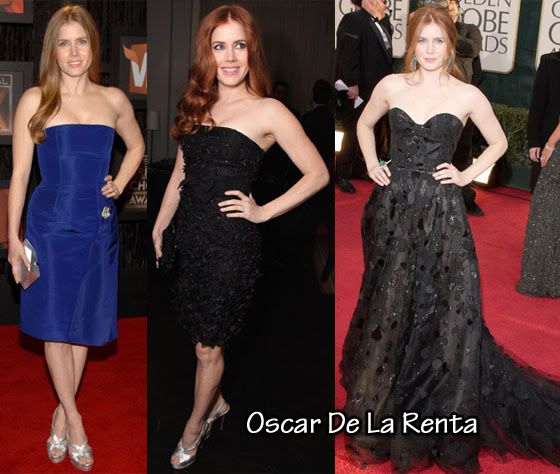 When the pictures came in from the BAFTA Awards, and I saw the Amy Adams wear wearing

RM by Roland Mouret

for the 3rd time in a row, and I noticed a trend.

The trend is that Amy wears a designers dresses 3 separate times, before she moves onto the next designer.

This started with Oscar de la Renta at the Critic's Choice Awards.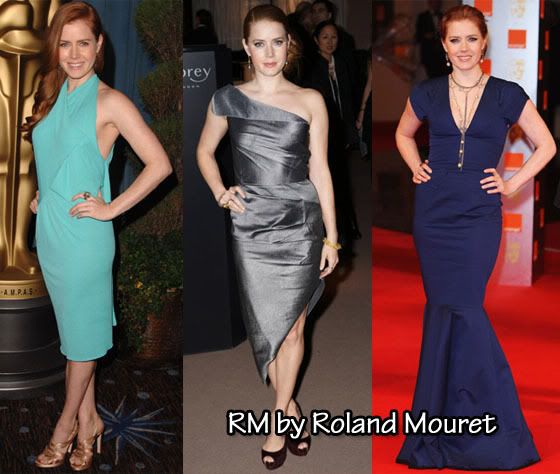 She has since gone onto repeat this pattern with

Giambattista Valli,

and most recently

RM by Roland Mouret

.

I would like to think the quota for loaned dresses is 3 at a time, and she falls so in love with all of them, that she has to wear them.

Maybe at her next 3 red carpet appearances she will wear 3 different designers and blow my theory, but for now it seems like a trend.