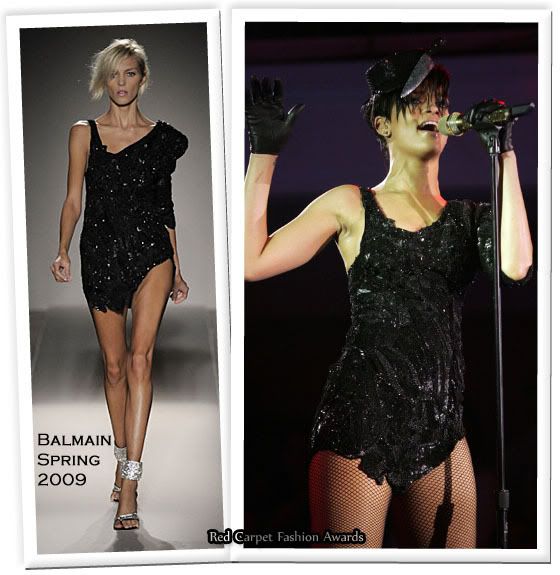 The

Verizon & BlackBerry Pre-Grammy Party

on Friday night was star-studded, but it was Rihanna who took to the stage to entertain the guest.

Ditching her leather studded and spiked ensembles, Rihanna opted for a sexier vibe, when she performed her hit singles wearing a Balmain Spring 2009 one-sleeved sparkling mini dress.

The dress looks to be even shorter to when Anja Rubik wore it on the runway, but Rihanna prevented any wardrobe malfunctions by wearing fish-net tights.

She completed her look with leather gloves, and a very strange hat that appears to have a knife at the front. Not such a great message Rihanna.

Source & Source