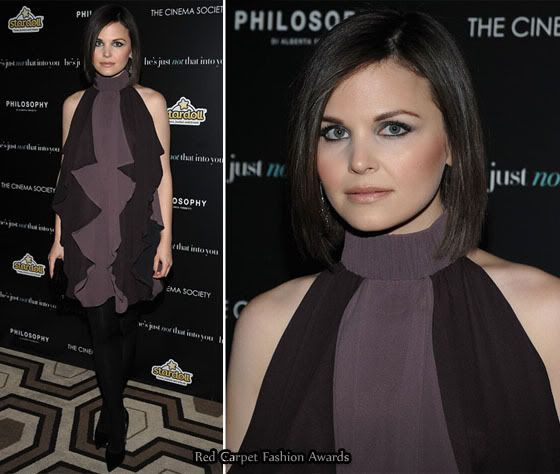 After the He's Just Not That Into You LA premiere I was excitedly waiting for the next premiere in hope that all 4 women would wow me again.
Unfortunately at the screening last night, Ginnifer Goodwin was the only star from the film in attendance. So the chances of recreating that red carpet magic look lost.
I love Ginnifer's make-up, but her two-tone halter dress, does nothing for me.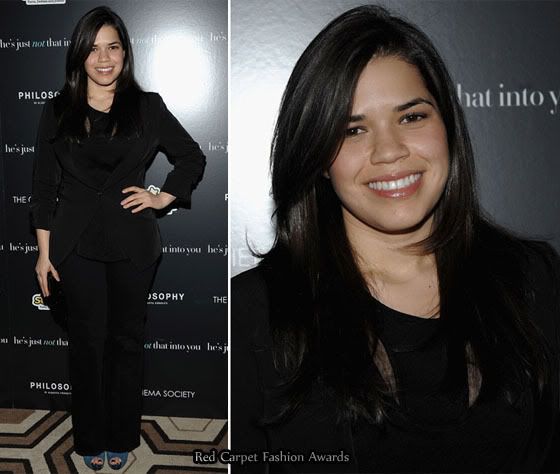 America Ferrera in trademark black, was also at this screening. The Ugly Betty star wore her black suit with blue suede shoes.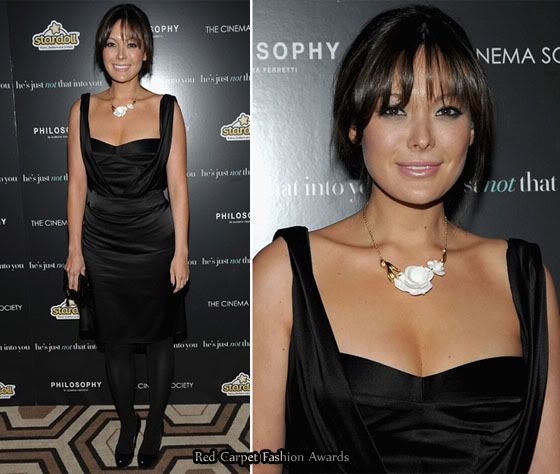 Lindsay Price's wore a very sexy LBD, with a sweet white and gold floral necklace. All in all this event fail to garner any excitement from me.