Lorraine Schwartz hosts H.E. Yousef Al Otaiba, New York
Beyonce Knowles sure does love big earrings, and they are usually provided by Lorraine Schwartz for B's red carpet moments. So it was no wonder the gorgeous singer was guest of honour at Lorraine's event.
Wearing a clinging Hervé Léger gown, B literally takes my breath away. The grey is so understated, and of works well with her Lorraine Schwartz chandler earrings.
"Late Show with David Letterman", New York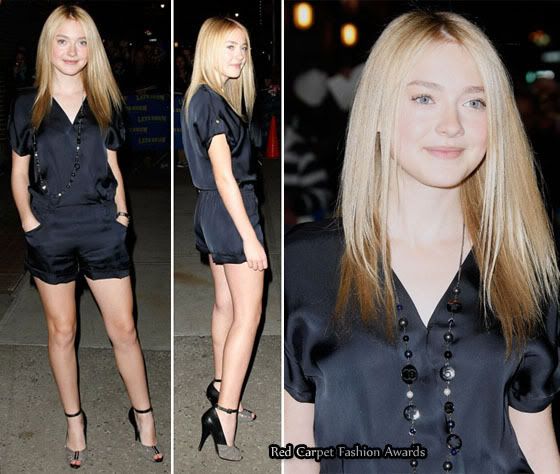 Dakota Fanning wears a very cute navy playsuit with a Chanel necklace. My problem is the heels. They are a bit too sex up for my liking. I would have put her in gladiator flats.
"The Pink Panther 2" New York Premiere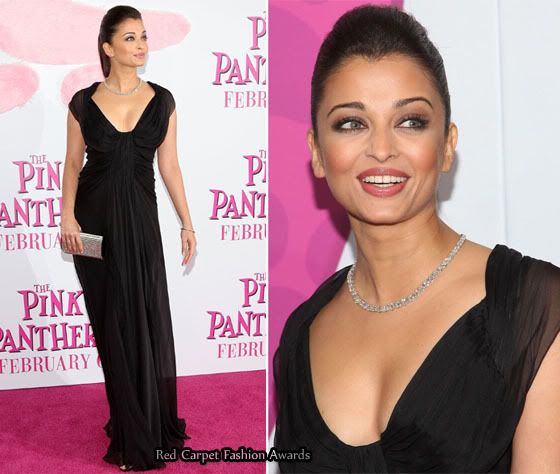 Aishwarya Rai wore a Alberta Ferretti Fall 2008 black chiffon draped gown with a plunging neckline.
The stunning beauty never fails to impress on the red carpet. She wore her gown with a silver clutch, and a bedazzling diamond necklace.
From the scalloped edges of her white coat, it was easy to tell that Emily Mortimer was wearing Chloé.
The white cotton coat and embroidered white dress, are both from the Spring 2009 collection.
She complimented her dress with gold heels, and a gold clutch, but she mixed her metals opting for a diamond choker and a silver bracelet.
BAFTA Red Carpet Programme, London
Like a trooper Fearne Cotton pose for photos in the snow whilst presenting the BAFTA Red Carpet Programme at the Bafta building in London.
Her multi-coloured sequined dress is very reminiscent of Jennifer Connelly's Balmain dress, don't you think?