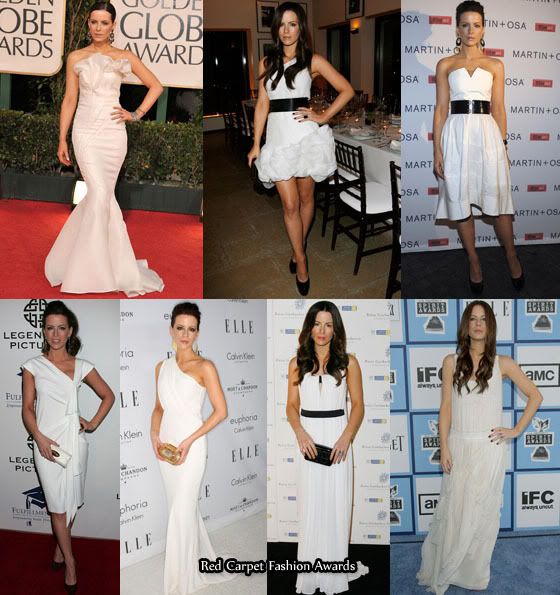 When I saw the Chanel Spring 2009 Couture show was full of lush white confections, I wondered who would be so bold as to wear the this colour, as we don't often see a lot of white on the red carpet.

Well it looks like I have found Karl Lagerfeld perfect muse – Kate Beckinsale.

Kate is not afraid to wearing white. In fact she loves to wear it on the red carpet, as recently as the Golden Globe Awards last month.

Like Karl's collection Kate likes her whites to be blingless, with touches of black here and there.

It's a marriage made in fashion heaven. No?