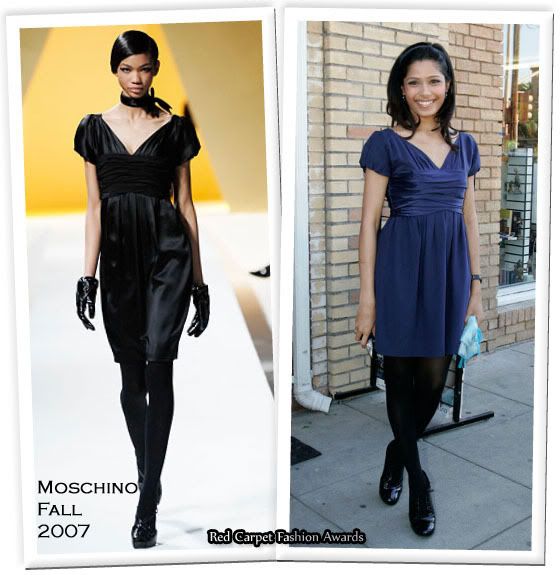 As girl crushes go, my hot favourite is currently Freida Pinto. To think this time last year…in fact 2 months ago, we did not even know who she was. Now she is walking the red carpet like a veteran wearing couture. Her rise is nothing short of outstanding.

It's not a surprise that she's already a hot Hollywood star.

Last week she was spotted on a photo shoot in LA wearing a silk navy Moschino Fall 2007 short sleeve dress with ruched waist details.

I am not sure this is part of the shoot, or her own style, either way she looks fabulous. Can't wait to see what she wears to the Oscars. No pressure.
Source