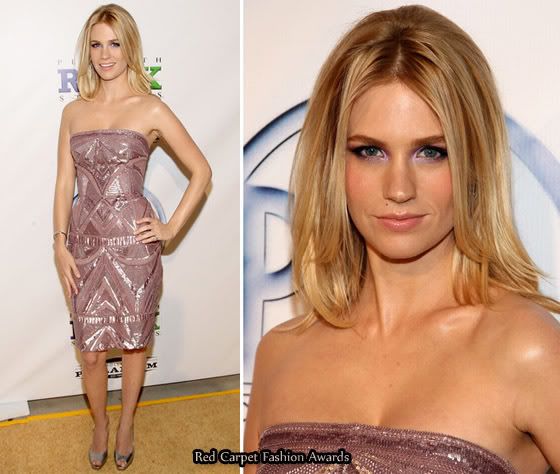 January Jones was by far the best dressed at this event. I love this girl, she is fearless on the red carpet, and never plays it safe.
The actress wore a strapless pink beaded Elie Saab Fall 2008 Couture dress, which was not only a great fit, but was also a fantastic colour for her.
She matched her make-up to her dress, and her silver Jimmy Choo peep-toes to her jewelry, in what has to be one of her best looks.
Definitely up for Best Dressed this week.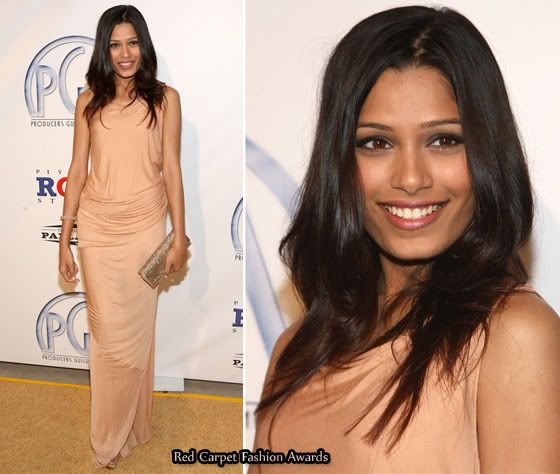 The gorgeous Freida Pinto looked superb wearing a nude draped Donna Karan Resort 2009 gown, with a gold sparkling Leiber clutch.
Her make-up was flawless.
Taraji P. Henson is very much one to take notice of, as she has been making a lot of great choices on the red carpet lately.
For this event she wore a gorgeous black and white print Angel Sanchez Spring 2009 dress which had a large black sash folded across the front of her dress.
She wore black pumps with it and a red satin clutch to complete her look.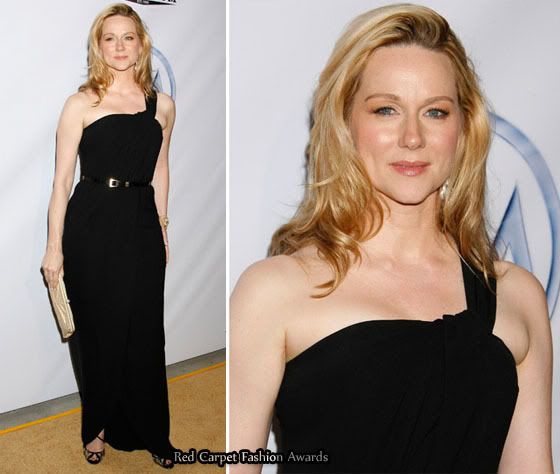 The forever elegant Laura Linney wore a black one-shouldered Michael Kors belted dress.
She completed the look with black strappy sandals, and gold accessories.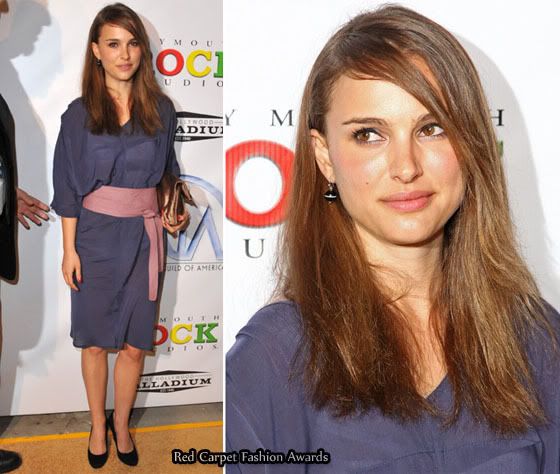 I was not at all enamored by Natalie Portman's look.
She wore a semi-transparent blue dress with a pink sash tied to the waist, with black heels and a bronze clutch.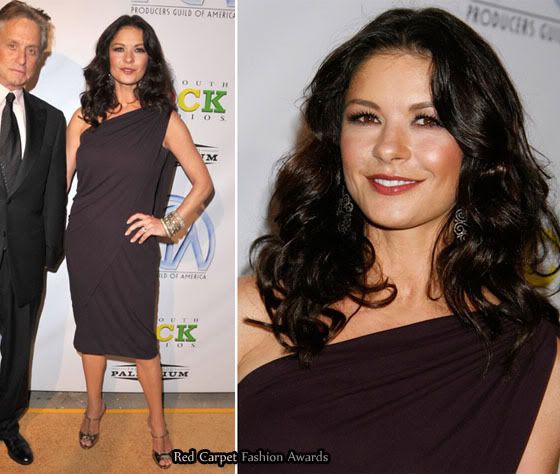 I remember a time when Catherine Zeta-Jones used to wow me every time she stepped onto the red carpet. Now she just kinda blends in with everyone else.
The Welsh actress joined her hubby Michael Douglas on the red carpet wearing a Monique Lhuillier one-shouldered draped dress, and gold t-bar Sergio Rossi heels.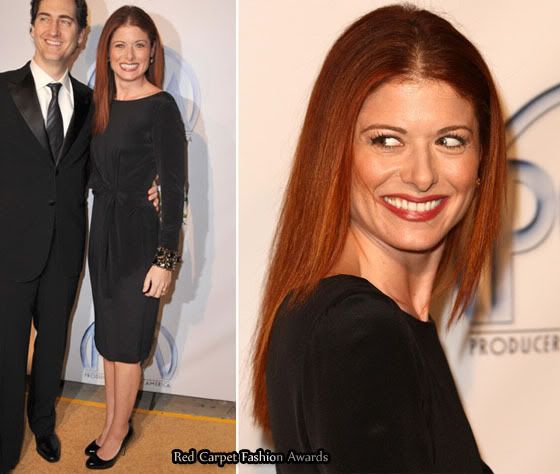 Debra Messing this time kept things simple wearing a black longs sleeved dress which had a bow detail on the front and embellished cuffs.
She continued the simple look with black patent pumps.