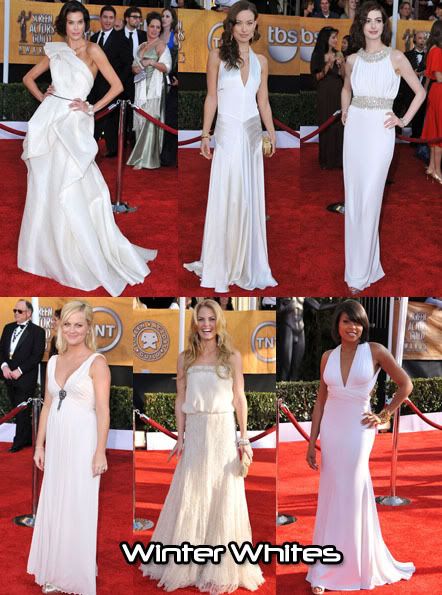 The vibrant background of the

2009 SAG Awards

red carpet, allowed these ladies in winter whites to really stand out.

Teri Hatcher, Olivia Wilde, Anne Hathaway, Amy Poehler, Jennifer Morrison and Taraji P. Henson all wore white gowns. Some with twinkling embellishments, some with halters, some with voluminous shapes, and others with clean lines.

What I noticed is that none of these women over accessorized their white gowns. The gowns did all the talking.

My favourite here is Teri Hatcher.