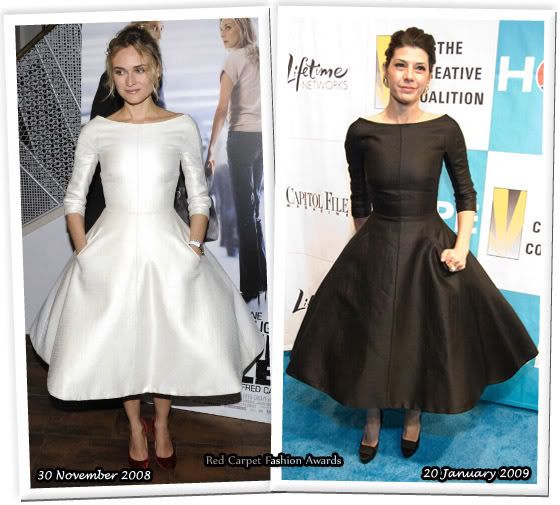 Diane Kruger more than did this ivory

Giambattista Valli Spring 2009

dress justice, when she attended the

Pour Elle

Paris Premiere at the

Paramount Opera

Paris last November.

The German actress wore her dress with ruby red velvet shoes, and her hair was loosely tied back.

Marisa Tomei attended the Creative Coalition's Inaugural Ball on Tuesday night in Washington, wearing the same dress in black.

Both ladies did me proud, by keeping the skirt true to the presented dress, but I much prefer the ivory dress, so Diane wins for me.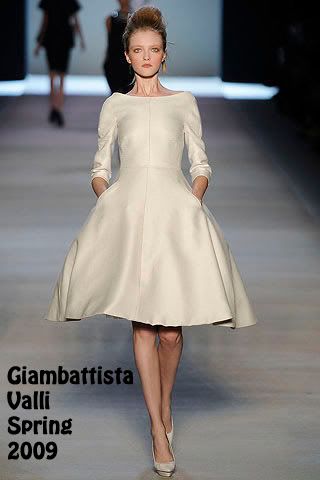 Source & Source