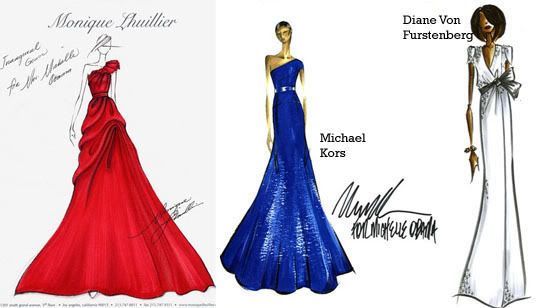 Michelle Obama will join her husband in attending 10 inaugural balls tonight, so she will need one very special gown.

I am as excited to see the gown itself and who she wears tonight. Just for fun please pick which designer you think she will wear. I tried to keep the list American based designers, as I can't see her picking a European designer for this special night.

My top picks are Maria Pinto, Michael Kors, Narciso Rodriguez and Oscar de la Renta.

I am guessing she will shock us all – no doubt in a good way.

Congratulations to the 10% of you that called it.