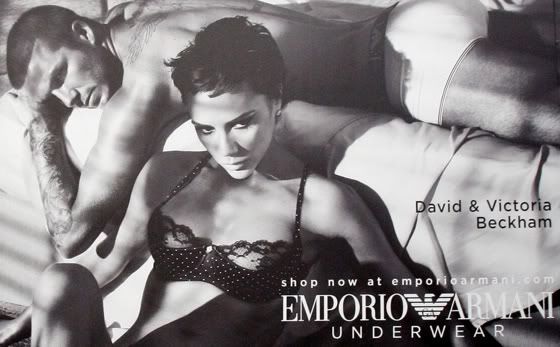 He did it, then she did it, now they are both doing it. Appearing in an Emporio Armani ad that is.

After we saw the picture of Victoria Beckham in her Emporio Armani lingerie last week, I knew it would be a matter of time before the worlds hottest couple combined their hotness for my viewing pleasure.

In this latest smouldering black and white ad, in David is seen lying across a bed in just his briefs *drools* while Victoria sits beside him in lacy lingerie.