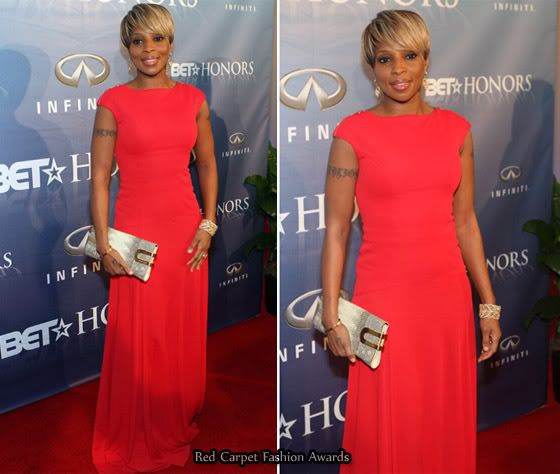 Mary J Blige wore a red Michael Kors Spring 2009 dress. I like the dress, but I liked it better on the runway with a the red patent belt.
What I do love here is her metallic elaphe snakeskin Jimmy Choo clutch with gold hardware.
The nights host Gabrielle Union wore a black asymmetrical Reem Acra Pre-Fall 2009 gown, which had a jeweled detail on the shoulder.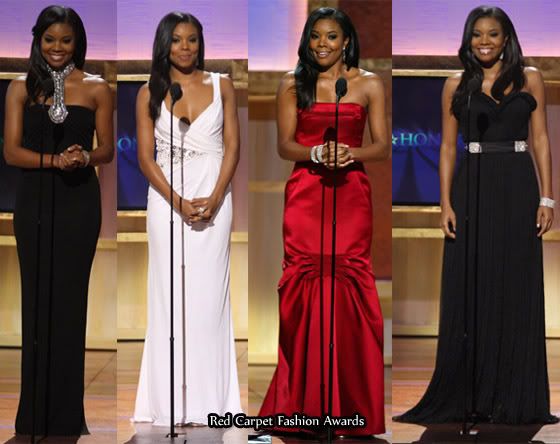 Of her many wardrobe changes, Gabrielle wore a white David Meister Spring 2008 jersey with beading details on the waist.
I like her red dress from the thighs up, but I am very surprised that after walking the red carpet in a black dress, that she wore a further 2 black dresses to present in.
Come on Gabrielle, mix is up a little. Give us more variety.
Such safe options.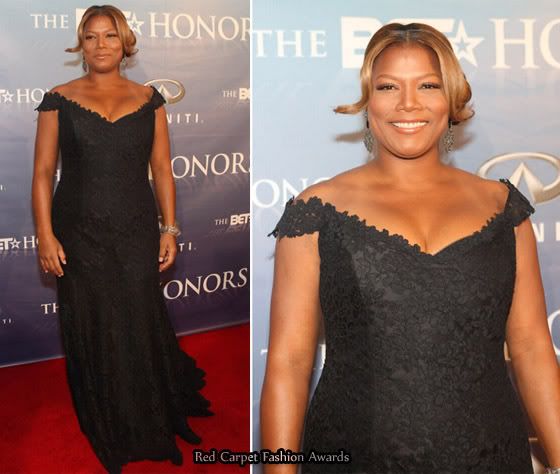 Queen Latifah arrived wearing an off-the-shoulder black lace dress.
I much preferred her Pamella Roland Fall 2008 strapless gown with a satin sash at the waist, in the colour of the moment, electric blue.
A gown really fit for a Queen.
Joss Stone arrived in head to toe silver.
Why wear just a goregous emerald green gown, if you are going to cover in with a coat Angela Bassett?
I love her hair cut.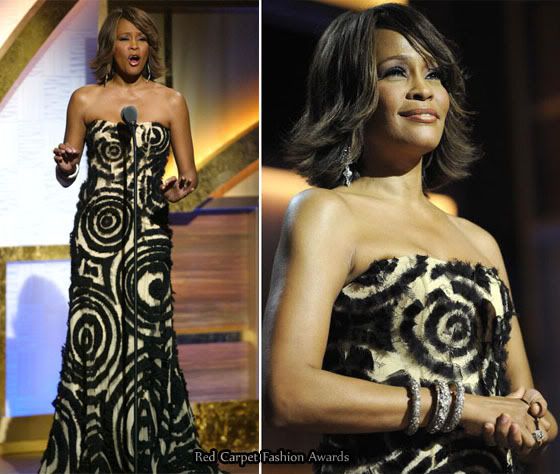 Whitney Houston wearing a beige chiffon strapless Kaufman Franco Spring 2008 gown, with black spiral pattern through-out.
The best she has looked in a long while.