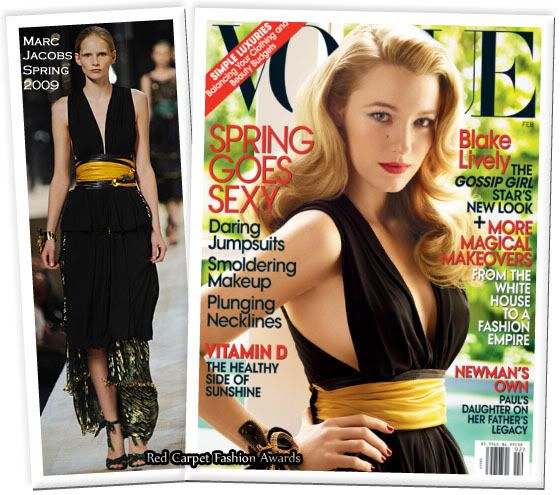 Vogue's Best Dressed Star of 2008 – I kid you not – Blake Lively graces the cover of their February 2009 edition.
On the cover the Gossip Girl actress wears a black Marc Jacobs Spring 2009 dress, with a yellow sash.
It's a nice cover, but I can't help but be curious as to how she looked in full length in the dress.
Here are some extracts from her interview:
On how the show ignores the economic recession:: "We live in an alternate universe on the show; it's a heightened reality, so I don't think the writers would work that in. They created a show that people can watch after a long day and not have to stress and worry and feel the burdens of real life. It's just an escape, watching these sparkly lives and just escaping into this other world for an hour."
On the clothes: "The fashion is just unbelievable. You can watch our show on mute and be entertained. Just being here, walking around, you pick it up really quickly. In New York, you put on skinny jeans and riding boots and a leather coat and handbag, and you take on that posture and character. It becomes very natural."
On putting her personal touches on Serena's wardrobe: "The more they work with me and see my style, and the more I learn about fashion, the more input I have. It's more collaborative now than it was in the beginning because then I had no idea what I was doing."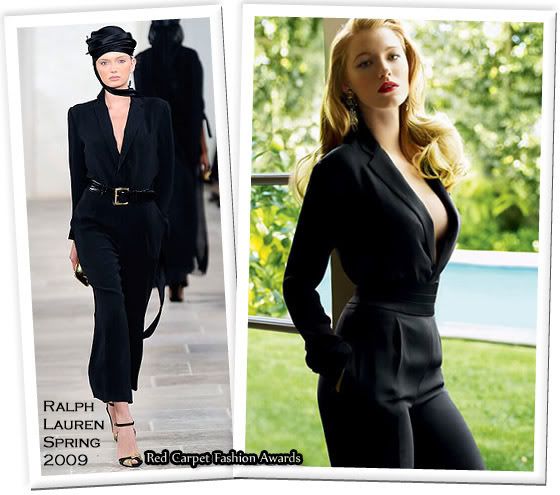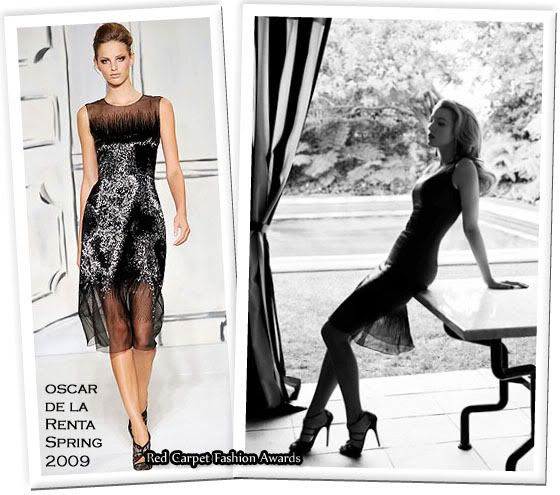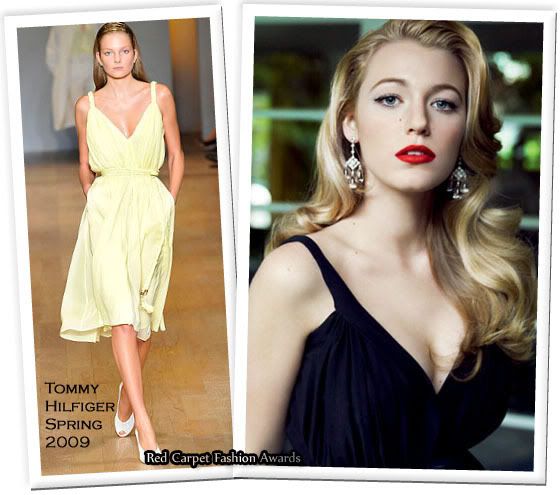 Source
&
Source