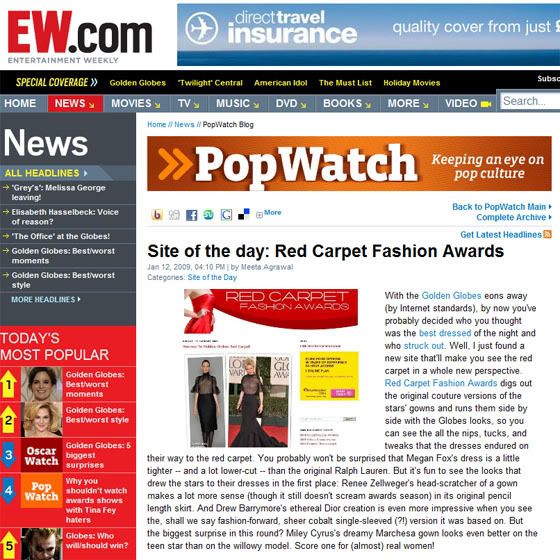 By now you all know that I love red carpet fashion like Renee love
Carolina Herrera
, like Charlize loves
Dior
, and like Carrie Bradshaw loves her
Manolo Blahnik's
. So it was my pleasure to stay up until midnight…OK 4.30am trying to decide if I should put Renee in the Best or Worst Dressed list.
This effort did not go unnoticed, as Entertainment Weekly voted my site the Site Of The Day. Yaaayy.
What a great honour. I'm so touched, speechless almost.
*Mini Mexican wave in celebration*
Thanks for the heads up H.
MORE FROM RED CARPET FASHION AWARDS:
Posted by Catherine Kallon on January 13th, 2009 In: Blog