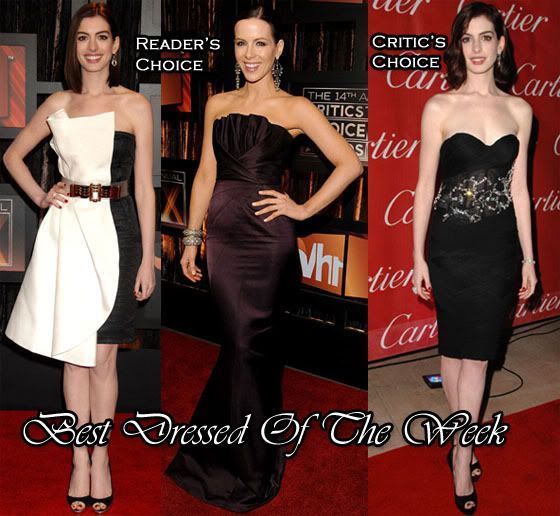 For the second time in RCFA history you guys were undecided in who was your
Best Dressed of the Week
.
It was a hard week, as the celebrities were out to impress. But you picked Anne Hathaway in Gianfranco Ferré and Kate Beckinsale in J. Mendel.
Two very different styles. One was edgy and interesting. The other slightly predictable, and safe, but there is nothing wrong with that, when the end result was how fabulous Kate Beckinsale looked in her gown.
I was memorized by Anne Hathaway in Balmain. It was unexpected and sexy, so she was my pick of the week.