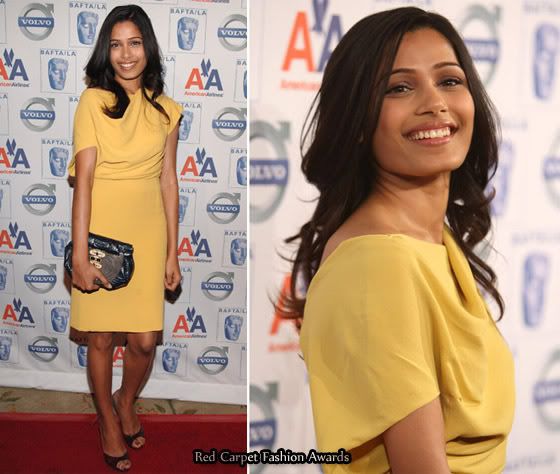 I have a lot of girl crushes, and actress Freida Pinto is starting sweeping me off my feet with her appearances on the red carpet.
Last night she looked divine wearing a canary yellow Derek Lam Spring 2009 dress,which really makes her glows. Plus I am in total lust with her clutch.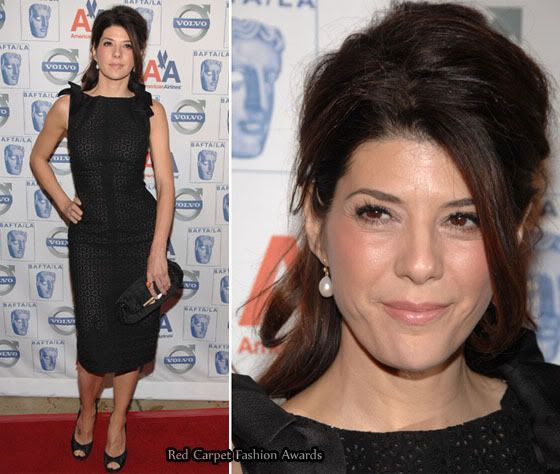 Marisa Tomei keeps it simple wearing a black eyelet dress, which has bow details on the shoulders.
She completes her look with a Fendi Mini Borderline satin clutch and black peep-toes.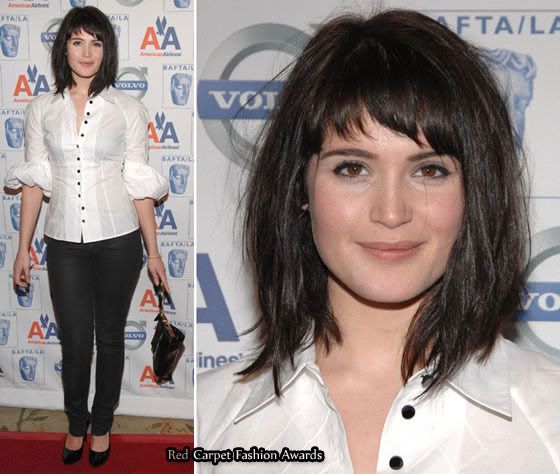 I would take Jessica Alba's D&G PJ's over this look any day.
What happened to Gemma Arterton?
She went from Balmain, to Preen to this.
Very disappointing. No matter the occasion, I will always appreciated a girl making an effort. Gemma did not on this occasion.