I must admit when I first saw the February 2009 edition of Elle UK, I had to do a double take, because I thought it was Kate Moss, but it is actually British actress Kate Winslet who graces the cover.
Kate's latest film is Revolutionary Road, for which she has received a Golden Globe nomination, despite this Kate is very down-to-earth and considers herself pretty average. She even confesses to having cellulite.
On her exercise regime: "I don't go to the gym because I don't have time but I do Pilates work out DVDs for 20 minutes or more everyday at home."
On watching herself on screen: "The thought of me sitting ina room watching myself in Titanic is so funny because that is so not me. I've seen it once just after it was made and I've never watched it again. I couldn't. I hate watching myself.
On her and Leonardo DiCaprio: "Leo's friendship is a major thing in my life. It's a big relationship. I've known him almost twice as long as I've know Sam [her husband], but he's never been a boyfriend, which makes it completely uncomplicated and very special. We met when we were very young and did a this incredible film [Titanic], which changed both our lives, but the best thing to ocme out of it was this friendship. We have grown up together."
On her sex scenes with DiCaprio in Revolutionary Road, which her husband Sam Mendes directed: "Neither Sam nor Leo seemed the slightest bit bothered. I was like 'Is it just me who feels a bit werid about this? You know. My friend. My husband.' But it was just me."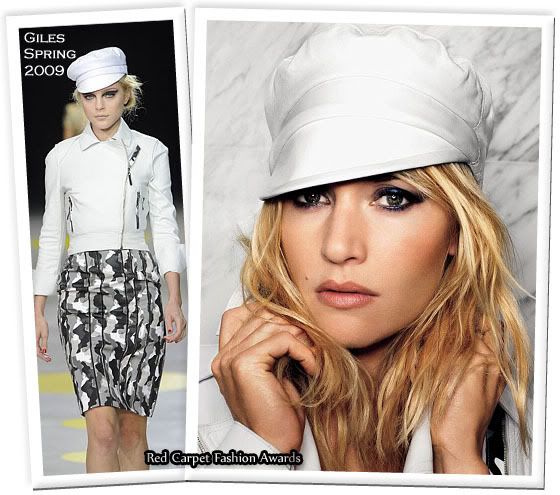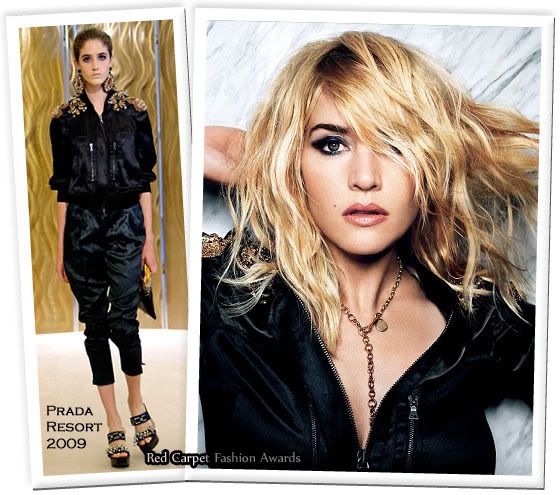 Source & Source & Source & Source