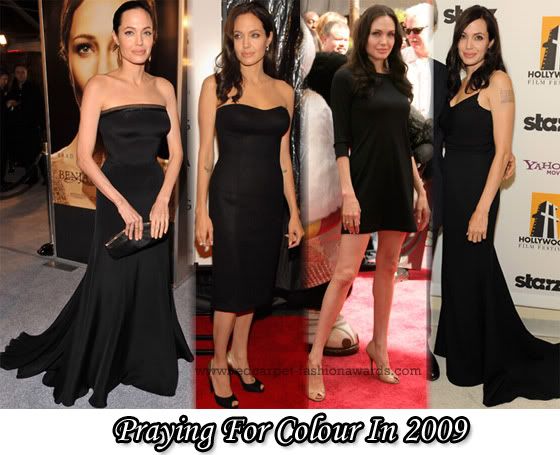 OK she looks awesome in black, especially at when she attended

The Curious Case Of Benjamin Button

LA premiere recently, but I am so over her in black.

When she was a goth it was OK, but she has so moved on from that era in her life.

Yes she considers herself a serious actress and not a clothes horse, but a colourful dress would enhance her beauty even more.

In an open letter to Jennifer Rade, Angelina's stylist. PLEASE add some colour to her wardrobe. Her yellow Ungaro dress at the Ocean's 13 at Cannes in 2007 was amazing.

With awards season starting early 2009, we will see Angelina many times on the red carpet. I pray not always in black.

Pray with me folks.