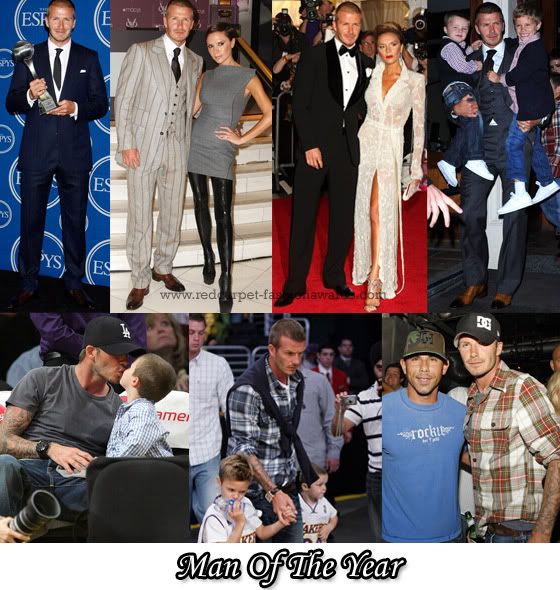 Yes I voted David Beckham as

Man Of The Year

in 2007, and yes you could argue that both Daniel Craig and Will Smith were more worthy of this title, but I would argue that no man, NO MAN wears a suit quite like David Beckham.

Whether it is a tux and a bow tie, a 3 piece Tom Ford suit, or a plaid shirt with a baseball cap, David completely owns his look.

Don't insult him by saying Victoria dresses him, because this is not true. David is a very stylish man, even whilst carrying his two small sons in each arm.

He is also a caring dad. That picture of him and his son Cruz just melts my little black heart.