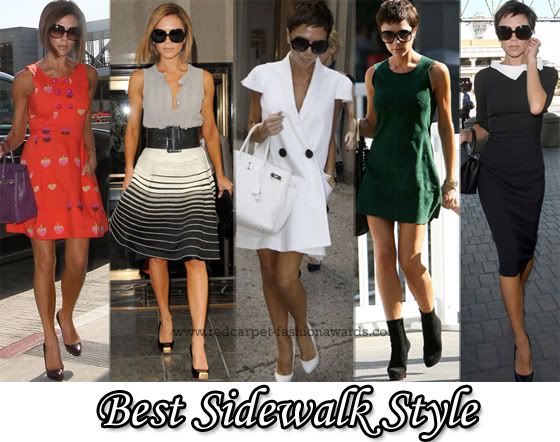 Love her or hate her, there is no denying that Victoria Beckham has the best sidewalk style

bar none

. Kate Moss would be a distant runner up, but I can't think of any others who can compete with Victoria.

When she moved to LA she was adamant that we would not see her in a Juicy Couture tracksuit and Ugg boots, and she stuck to her word.

Her style is very tailored, sleek, classic and most importantly timeless.

OK some would say she gets over-dressed for a 10 hour flight, or is ridiculous for wearing 6″ heels to go shopping at The Grove with 3 young sons, but this has always been the VB way, and I personally love her for it.