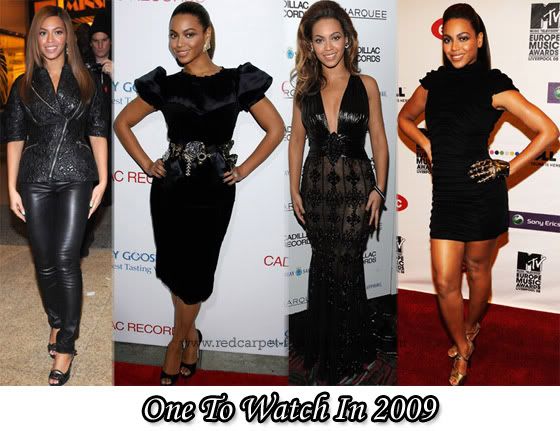 I think the majority of us were surprised by the improvement of Beyonce Knowles this year style-wise. This I would like to attribute this to her getting married, and feeling more in control of her style.

Not only did she improve on the red carpet, but in her stage costumes and her day to day style.

She does take two steps forward with the occasional one step back, but will she continue to improve, or will she return to the bling?

Blake Lively was the one to watch in 2008, and we all know what a disaster that turned out to be.

Fingers crossed.