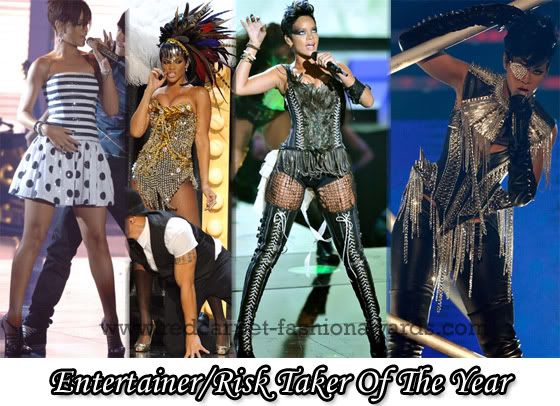 Rihanna went from sassy R&B singer, to edgy Rock Chick in a blink of an eye.

She started off the year wearing cute Betsey Johnson dresses with Jimmy Choo shoes, but the end of 2008 she was scaring the bejesus out of us, wearing studded and spikey ensembles from Phillipe and David Blond.

We -well I- was introduced to many new designers via Rihanna such as Peter Pilotto, Mara Hoffman, and the Blonds.

This kind of look would not appeal to everyone, but her courage to pull if off has to be admired.