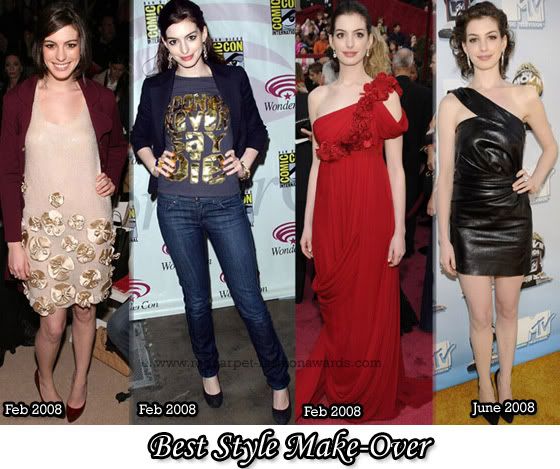 Judging from the pictures above, I will assume that Rachel Zoe got her boney hands onto Anne Hathaway from February 2008, when she dressed her for the

2008 Oscars

, as this for me is when the transformation began.

OK her style was not that bad prior to this point, but is was just not quite polished and lacked direction. Her Oscars 2007 dress, with the big black bow was a clear indication that she needed help.

The pressure to live up to her stylish character Andy from The Devil Wears Prada, must have been huge, but the actress took it in her stride, stayed a smart, and grounded young lady.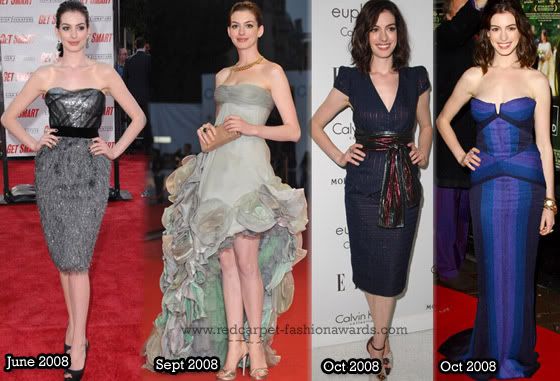 Her most daring dress this year was the black Sophia Kokosalaki dress she wore to the MTV Movie Awards, which no one could have predicted. But your favourite dress of the year was her Atelier Versace gown, which she wore to the

Rachel Getting Married

premiere at the 6

5th Venice Film Festival

.

Rihanna was last years winner.