Despite the crowd a being mostly British, host Katy Perry sent the crowds at the

MTV Europe Music Awards

in a excited frenzy when she took to the stage tonight wearing a colourful sequined

Jean-Charles de Castelbajac Spring 2009

tunic dress, and with one finger less glove.

But it was not the designer, or the dress they were getting excited about, it was the face on the dress, and that face was President-Elect, Barack Obama.

The model wore one black out of yellow glove saying 'Yes', and one yellow out of black glove saying 'No'.

Katy only opted for the YES glove, quite rightly.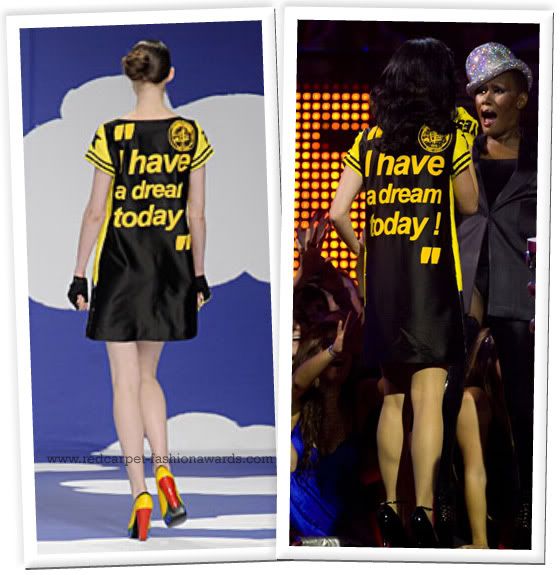 The back of the dress said

"I have a dream today."