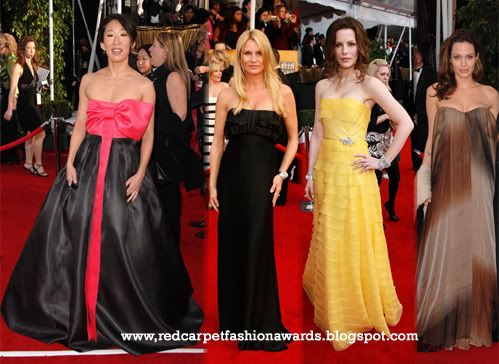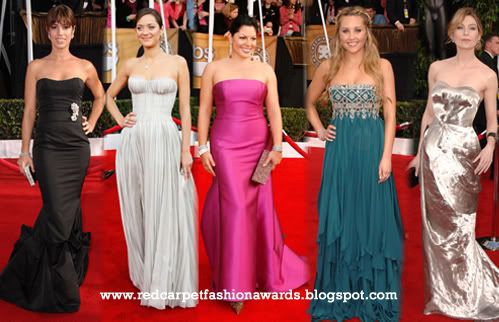 By far the biggest trend of last night at the SAG Awards were the strapless gowns and dresses.

Despite the rain in LA, many ladies bared their shoulders. Some got is so right like Amanda Bynes, Nicolette Sheridan, Kyra Sedgwick, Ana Ortiz and Ellen Pompeo.

And others got is hideously wrong like Cate Blanchett, Angelina Jolie and Rebecca Romijn.